For even the most unobservant tourist, it's only a matter of a few hours before the realisation dawns: Istanbul has an unusually high cat population
Anand Holla – July 05, 2018 12:15:43 IST
In bustling Istanbul, if you look, you can find a quiet corner devoid of humans. Yet, you won't quite be alone. Look closely and somewhere along the cobble-stoned street, roof, fence, window or tree, there shall be a cat or a few, either tucking into a local delicacy or hedonistically lounging about with softly shut eyes, doubtless daydreaming about their next feast.
For even the most unobservant tourist, it's only a matter of a few hours before the realisation dawns: Istanbul has an unusually high cat population. The azure-skied cultural capital of Turkey, the fabled bridge between the East and West straddling two glorious seas, is, among many things, a cat haven like no other.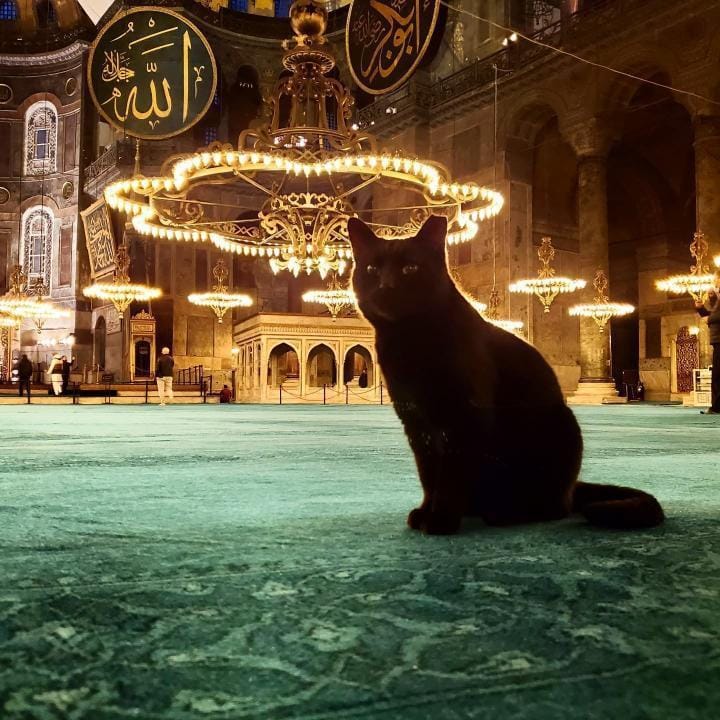 Thousands of cats merrily co-exist here with humans, flitting in and out of people's homes, shops, and lives, as and when they desire. Curled up like fur-balls atop tables at al fresco sections of cafés, napping on the roofs and bonnets of just-parked cars whose engines are still warm, hustling through a maze of restaurant chair and table legs for the next hunk of food tossed by a kindly customer, sauntering through markets and shops — garments, souvenir, groceries; anything goes — as if they partly, if not fully, own the place.
The cats of Istanbul certainly enjoy a unique space: they aren't feral or tame, they are strays and yet loved and cared for like pets. The most apparent evidence of this communal kitty pampering rests in their copious waistlines. A far cry from the stereotypical scraggy strays, these chubby felines, wherever they go, are fed the pick of the Turkish kitchen — chicken drumsticks, kebaps, or full-fat white cheese at restaurants, salami, tuna, or packaged cat foods outside apartments and at parks, fresh anchovies off the fisherman's catch by the seaside, bowls of milk for kittens on street corners, and of course, the many garbage cans for the hippie cats who prefer fixing their own a la carte meals by rummaging through trash.
In summers, a common sight on Istanbul's streets are the horizontally sliced five-litre plastic bottles filled with water meant for cats. In winters, cat homes put together by locals spring up all over to keep them warm. Stories of such paw-some benevolence are numerous. Some months ago, 12-year-old Tuana Ekin Şahin raised a neat 2,000 Liras (Rs 29,000) by playing violin every week at the busy Istiklal Street for a few months. She used that money to build a large cat home in her neighbourhood.
And when it snows, people take the area cats inside their apartment lobbies and even their homes. When sick, neighbourhood cats are taken to vets. The city's generally cat-friendly atmosphere encourages even house cats to turn wanderers, often popping by at strangers' homes in the neighbourhood and tended to like welcome guests.
Some particularly famous stray cats continue to live in specific parts of the city, like the popular "Metro Cat" that hangs out at the Taksim Metro station — he was once spotted taking a metro, but was found back at Taksim the following day. While some cats have found fame among the local residents and children, some eccentric ones have lent inspiration for comic strips or the animated film Kötü Kedi Şerafettin (Bad Cat Şerafettin, featuring a debauched Istanbuli cat that smokes, drinks, and chases girls).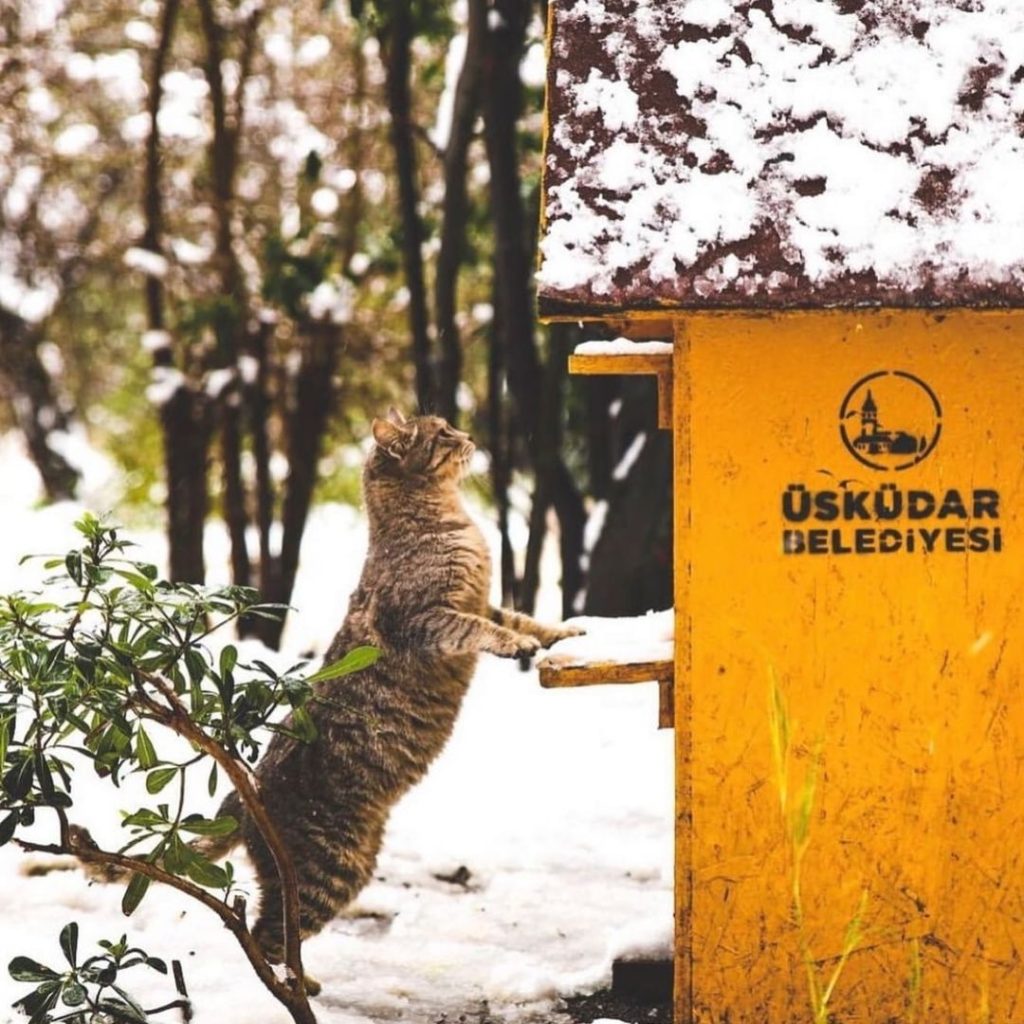 And then, there's the Turkish social media swooning over the meow-nificent four-legged locals who, some argue, know their city even better than many two-legged ones. Istanbul's cats' many adorable antics regularly wind up on Facebook pages (the Cats of Istanbul Facebook page has around 80,000 followers), Instagram feeds, and even dedicated blogs, like the one reserved for Gli.
For this cross-eyed cutie, home is a monumental structure with unparalleled legacy where humans must pay to enter and stay for merely few hours. Gli though gleefully lives inside the Hagia Sophia Museum; built in 537 AD as a cathedral, then turned by the Ottoman empire into a mosque, and is now a museum. Of the reams of blog-space devoted to her portfolio shots, a standout picture is of former US President Barack Obama stroking her furry scalp, during his visit to Turkey in 2009. Who says 'soft diplomacy' doesn't work?
But perhaps the story most illustrative of Istanbul's storied love affair with cats is the one starring the very rotund Tombili. Like many cats of Istanbul, Tombili, too, would be spoilt silly with the choicest of Turkish treats. What catapulted this unassuming tomcat into global social media stardom though was a photo that perfectly encapsulated its feline irreverence: lounging by the street, paw perched on a step, and its podgy tummy running to the side. 9GAG carried Tombili's picture to an overwhelming response. A new meme was born.
Sadly, following an illness, Tombili passed away in August 2016 and sent Istanbul's Ziverbey neighbourhood and beyond into mourning. Flyers that read 'You will live on in our hearts, mascot of our street' were handed out, national newspapers reported on the demise, and then, a citizens' movement began. A Change.org petition armed with 17,000 signatures handed to the municipality demanded that Tombili be memorialised. The authorities wasted no time in commissioning a bronze statue. Local sculptor Seval Şahin was roped in. His task was to recreate the Internet sensation's now iconic pose. Two months later, at the very same spot, Tombili's statue was inaugurated. Even today, people stop by to take selfies with the metal cat.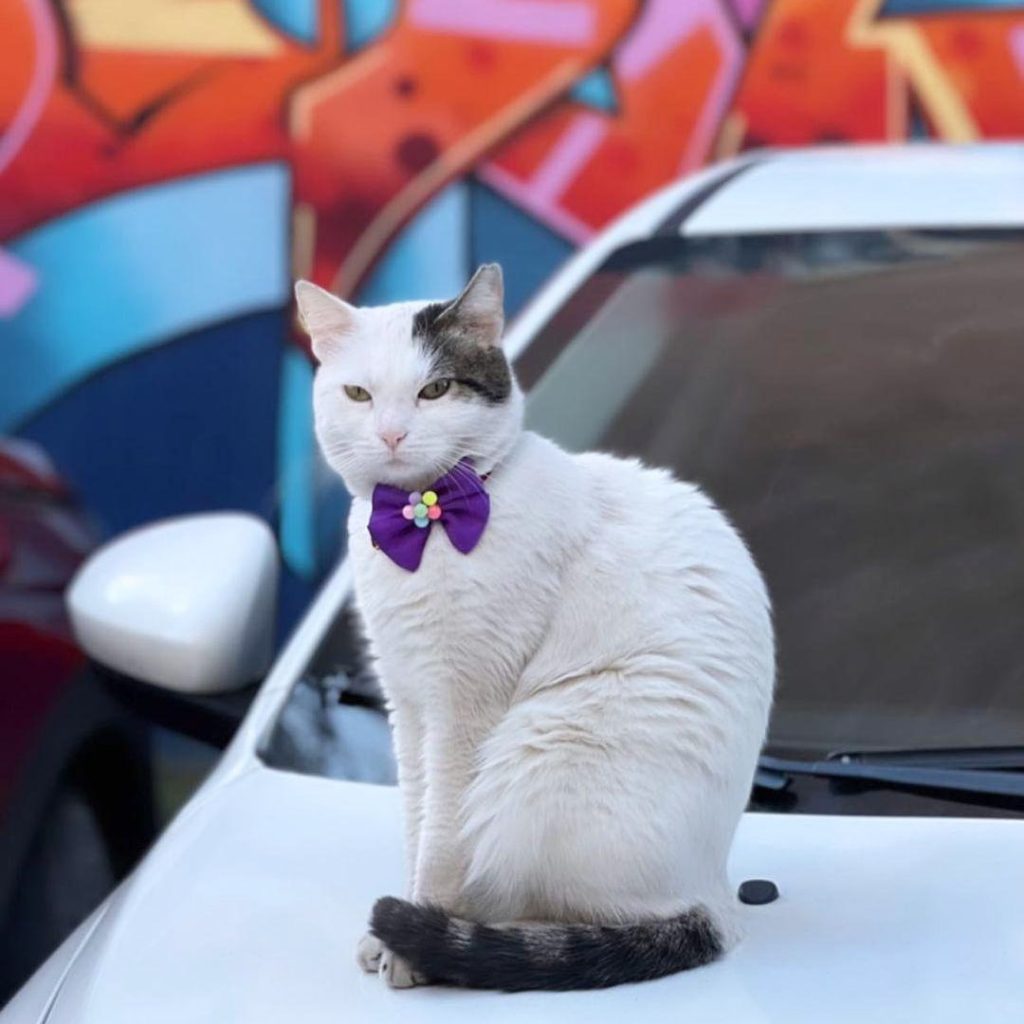 The Istanbulite's affection for cats can even border on reverence. "Without the cat, Istanbul would lose a part of its soul," says a resident in Kedi (Cat in Turkish), a captivating documentary on cats in Istanbul. Several legends abound to explain Istanbul's deep connection with cats. There are stories of praise for cats in sacred Islamic texts. A cat once saved Prophet Muhammad from a deadly snake, one story says, and when the Prophet stroked her back to express his gratitude, cats earned their ability to always land on their feet. Another story is of how the Prophet used scissors to cut the sleeve off his prayer robe as he didn't want to disturb the cat sleeping on it. Even under the Ottoman Empire, it is said that the devout tended to cats through local charitable foundations. However, this attachment is not born out of religiosity, argue many Turks, as even the minorities such as Greeks, Armenians, and Jews, had inculcated in them the same fondness for cats for the past many decades.
Whatever be the origin of this fixation, in my few weeks in Istanbul, I found the most vital factor for cats being wholesomely integrated into the social fabric of Istanbul is that nearly nobody treats them with indifference, let alone like a nuisance — as most cities do. The cats, clever as they are, have exploited this charitable sentiment to a point where everything they do and everywhere they walk into is fair game. Purr-haps, it's a win-win situation for all.
TAGS : #istanbulcats #istanbulscats #catsofistanbul #istanbulkitty