Thank you Nurdogan Senguler …even a Nazar..! – 8 Nisan 2021  ·
The shop at Istanbul Cats Facebook page has many more items , but i purchased the T Shirt and sweatshirt posted here. What is astounding is that this order was made online and I received it in Canada , from Turkiye, a week later. i dnt get mail from Canada to Canada that fast !
The packaging was like opening a nicely wrapped present , they used this marbled design paper, a string with a nice bow and the blue Turkish Nazar  ( 'Evil Eye" protection ) .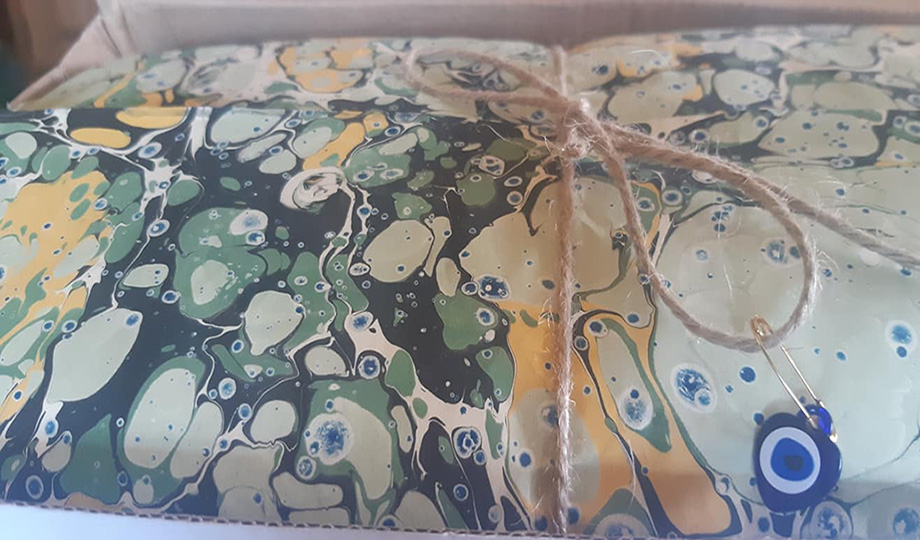 The new design I think is especially attractive and available in other colours. A super job by Nurdogan at Istanbul Cats ,and if you visit Istanbul , Nurdogan is easily found just a short block from the main street with the Sultanahmet tram stop…  and tonnes of great restaurants in this neighbourhood.  Nurdogan's business overlooks both Ayasofya and the Sultan Ahmed ( Blue)  Mosque !!!
Chris Evans